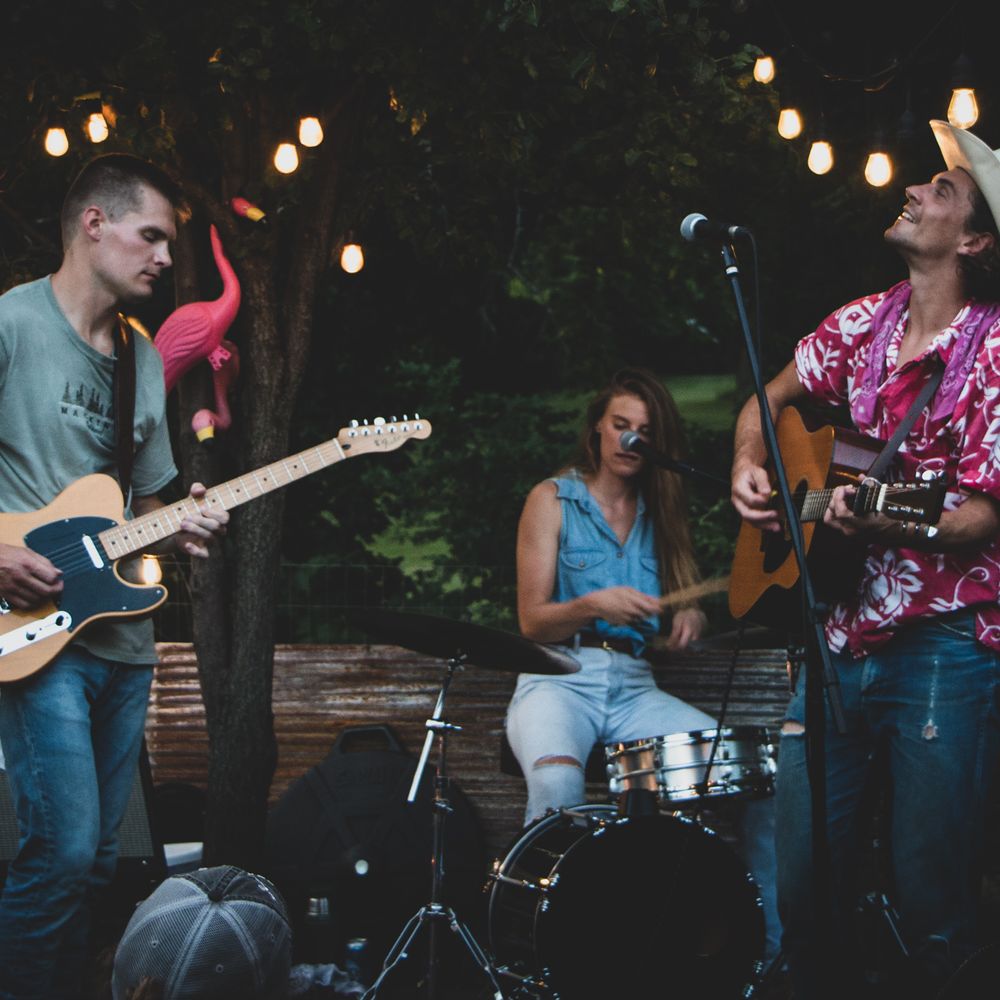 The Daily Special
McCurren's scrappy songs are given a sonic and spiritual facelift by his backing band, The Daily Special. Fronted by Margaret McCurren, a multi-instrumentalist that is as comfortable with drumsticks as she is with a fiddle bow, and a voice that makes the angels scream "sing it sister!" Margaret is the cold, refreshing, light beer to Forrest's shot of whiskey. Like a piece of modern art at a county fair, they are complimentary opposites. 
Fellow Mid-Missourian and bad-boy, Ryan Tannehill adds his swaggy and sensual electric guitar. Known as RT by folks far and wide from his days on the football field, he paints the backdrop for McCurren's tunes ranging from high lonesome country to low down rock n roll. Tannehill is making a name for himself as a stone-cold killer on the strings. We're expecting an offer from Fender for a Signature Tannehill Telecaster any day now. 
The Daily Special brings the cosmic to McCurren's country, the funk to his folk, and the backbeat to his blues. Together, they make music that brings meaning to Monday morning and fun to Friday night. They call it Small Town Soul -- Rural Rock 'n' Roll. You should catch 'em when you can (and be sure to tell them your favorite joke).